Dog walks, daycare & boarding in North London
A LOVING HOME AWAY FROM HOME FOR YOUR DOG
Walks, daycare or boarding
Our schedule is flexible to suit you. If calendars did yoga, ours would be doing the downward facing dog.
AREAS WE COVER
We cover Finsbury Park, Harringay, Highbury, Holloway, Stoke Newington, Stroud Green and Archway. Just send us a message and we'll let you know if we can reach you.
Fully insured dog walkers
We are a small team of reliable and experienced dog walkers, who are all fully insured and will go the extra mile (or ten).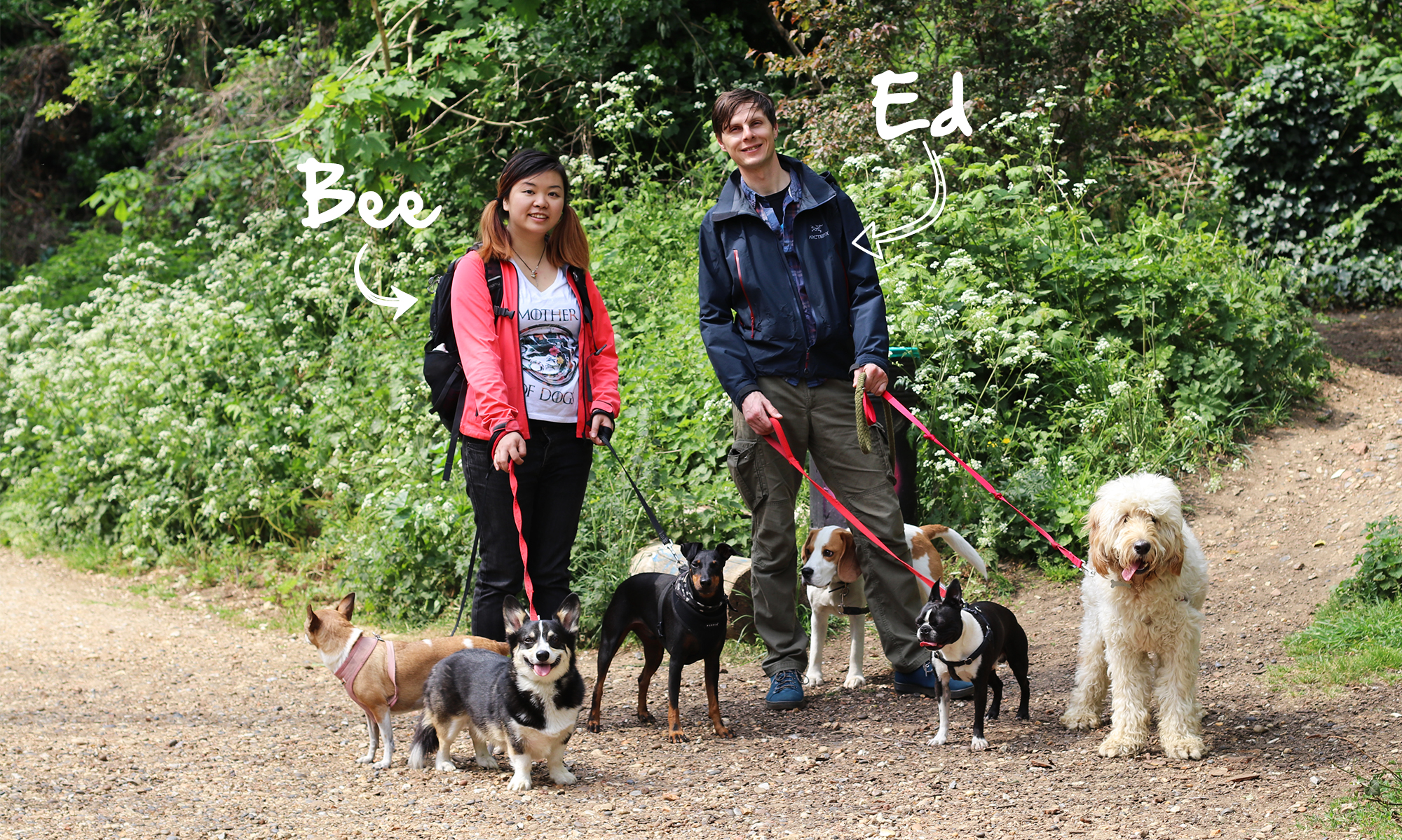 "Amazing. Simply put my dog is now depressed to be back home after the wonderful week he spent with Finsbury Bark. They took him to the park multiple times, played with him, cooked him healthy meals and was overall very caring of him. I am so happy to have found them for Theodore."
SWATI
"Finsbury Bark looked after our dog brilliantly - they were really professional, friendly and trustworthy. They sent us lots of pictures of Mungo having a brilliant time - with loads of great walks and lots of playtime. I would definitely ask them to look after him again!"
Sara
"Wonderful sitter - really loved our dogs - gave them days out and great love. Couldn't recommend Finsbury Bark more."
Piers
"Russell isn't an easy dog and he loved Finsbury Bark. We loved receiving the photos and Instragram posts to see how Russell was doing. I think he had more fun than he does with us."
Lisa and jonathan
"They were incredibly flexible and open to my changing schedule. They kept me updated about Cairo and also prepared home cooked meals for him! Couldn't have asked for a better care taker. Thank you!!"
GLYDE
GET IN TOUCH
Email us at hello@finsburybark.com, or fill out the form below and we'll get back to you as soon as possible.